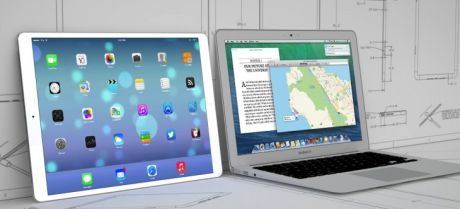 Rumors about Apple's desire to extend the iPad line with the larger sizes began to smell sharp. Media sources in China, the United Daily News, reinforces this issue.
According to information, Apple is cooperating with its partners called Quanta Computer. Well, this is a strong suspicion that Quanta will supply some of the components in the iPad.
Quoted from Mac Rumors, Thursday (26/09/2013), the possibility of the new iPad will come with a 12 Inch screen size. Although the Wall Street Journal said the 13 Inch iPad to landscape display 'giant'.
Just a note, this time Apple makes two types of iPad with different sizes. iPad has a conventional 9.7-inch size, while the iPad Mini has a 8.9-inch wide. With the presence of the 13-inch iPad, Apple certainly make fans get a lot of size options