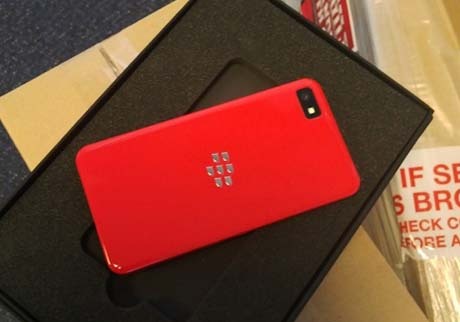 BlackBerry developers are well aware of the role of ecosystems in developing the BlackBerry platform 10. As a thank you, a Canadian vendor that was handing out special edition Z10 BlackBerry makers with the application.
BlackBerry Z10 red is given a special handset BlackBerry to BlackBerry developers on the sidelines Jam which took place in Amsterdam, Netherlands.
"So here, the red," said VP of Developer Relations BlackBerry Alec Saunders.
Red Z10 itself is called Saunders made ​​in a limited edition, only 12 thousand units. And only the so-called 'elite developers' BlackBerry can have this device. Continue reading "The 'Developer Elites' Can BlackBerry Z10 Red"