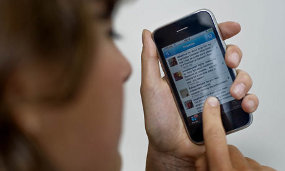 Twitter users can now use the HTTPS protocol when accessing Twitter. Twitter This option is given to users to enhance their security when surfing on the microblogging site.
Previously, Twitter has been offering secure version of its site with the address https: / / twitter.com. However, users can now request to add security features that by adjusting the 'setting'.
"This will increase the security of your account and provide better protection to all your information when using Twitter in an insecure Internet connection, for example using a public WiFi network. Here, the activity of internet users are very vulnerable 'staked out'," explained Manager of Communication Twitter, Carolyn Penner's blog Twitter.
Mentioned Penner, Twitter hope for the future HTTPS can be the default setting. Why not start from now? Penner did not explain about that. Continue reading "Increase Security, Twitter Offer HTTPS"