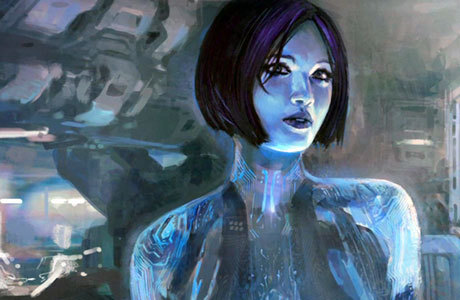 Cortana, the name of the digital assistant that was developed by Microsoft to challenge Apple's Siri and Google Now. Interestingly, Cortana was developed based on the character of the game.
Many who did not think that the leaked Windows Phone a few months ago there were application called zCortana. Front frills 'z' means that the application is in the testing period.
Cortana is now back sounding name, because this smart app will reportedly be embedded on Windows 'blue' is scheduled to launch early 2014.
Cortana name itself is actually one of the characters in the game Halo. In the game, this figure is a female figure drawn from artificial intelligence.
Cortana smart. Because he could not just take orders, but also to learn, adapt, and reply to all speech with words that sounded natural and smart. But it is seen in the game.
Microsoft has its own could say about his plan to create different digital assistants in 2011 ago. But they also menyadarai that it will not materialize in the near future, it is estimated between 2014 to 2016.
As quoted from ZDNet, Friday (09/13/2013), Cortana reportedly not only be available for smartphones, but also other Windows devices such as desktop computers, laptops and tablet PCs.