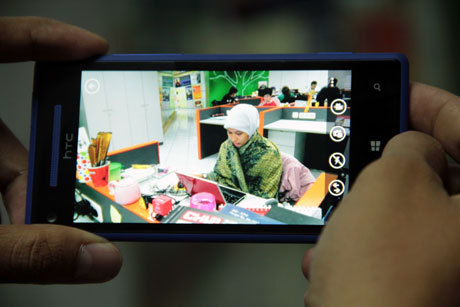 In addition to Android, HTC does have a line of smartphones based on Windows Phone models. But it is reported that Taiwanese manufacturers will no longer support the operating system from Microsoft.
Before you go make a phone Nokia Windows Phone, the HTC is the biggest vendor that has a variety of types of phones based on the operating system. HTC now has only about 5% of the total population of Windows Phone, Nokia is far behind at 80%. While the second position is filled by Samsung.
According to Digitimes, and quoted on Wednesday (08/14/2013), it is a sign that HTC began to move away from Windows Phone. In fact, some observers predict that Windows Phone still has a bright future, better than the BlackBerry.
Another thing that makes the HTC to stop making Windows Phone is to maintain their market share in Android. Until now HTC is still signed 5 major vendors making Android phones, but if it is not maintained it is not likely they will be shifted by the position of the new players.
There has been no official response from HTC regarding the rumor, but more focus to develop Android-based devices it is quite logical reasons and promising.