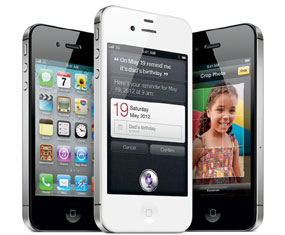 Iphone 4S antenna technology, Apple's latest smartphone, violates patents owned by Samsung. This could be a weapon Samsung in its legal battle against Apple. iPhone 4S has a dual antenna design to facilitate the reception and transmission of signals. A professor in Denmark claimed the design was likely violated patents he developed, which once had he sold to Samsung.
Professor Gert Frølund Pedersen from Aalborg University claims to have developed a true two-antenna solution. He was a circuit diagram showing an antenna that he considered breaking patents now owned by Samsung. When launching the iPhone 4S, 4S Apple claims the iPhone is the first phone that can intelligently replace the reception and transmission of signals between two antennas. However, quoted from Mobiledia, Wednesday (12/10/2011), Pedersen denied the claim.
"When Apple claiming it as a novelty, it is not true. The technology has been used since a long time," Pedersen said, adding very difficult for Apple to develop these technologies without infringing patents of others. There has been no response from Samsung regarding the professor's claims, but it could be their antenna technology would question it. Samsung is currently trying to block the sale of iPhones in France and Italy 4S patent infringement related to WCDMA technology.