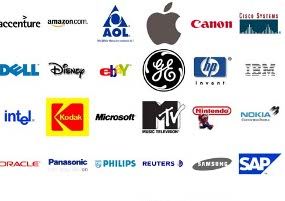 Rows of the names in the world of technology dominate the top 10 most valuable brands in the world. Besides IBM and Google, there are Apple had just climbed the rankings.
Apple is at number 8 of the top 100 Interbrand's Best Global Brands 2011, became a leader in the mobile market when compared to other brand phones.
Nokia for example is in the order 14, then there is the Samsung at number 17 and BlackBerry are occupying positions 56. HTC itself even in a 'chair' back ie in the order of 98.
Back to the top 10, IBM is in the order of the world's second most valuable brand, overshadowing the first position held by the brand Coca-Cola soft drinks, as quoted by Bloomberg, on Tuesday (17/01/2012).
Microsoft later still survive in the same position as last year which is at number 3, on top of Google. Lapse of two brands (GE, and McDonald's), there is Intel at number 7, then close the top 10 are Hewlett Packard (HP). Continue reading "6 Giants Master Technology Most Valuable Brand in the World"