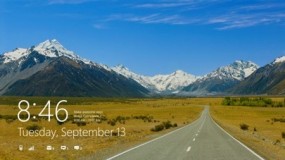 Windows 8 brings a number of changes compared to previous generations of Microsoft operating systems. What are the advantages rather than Windows 7? Here are 8 of them as quoted from TechRadar, Wednesday (14/09/2011):
1. Optimized for touch screen
Windows 7 is touchscreen support, but not optimal in terms of design and ease of operation. Unlike the Windows 8, the interface is dubbed as the Metro is really optimized for the touch of a form-style interface with Windows Phone.
2. Support the ARM chip
Windows 8 supports devices that use ARM chips infrastructure. This is expected to extend the reach of Windows 8 in the tablet arena, given that most currently available tablets using ARM chips. Continue reading "What are advantages windows 8 ?"