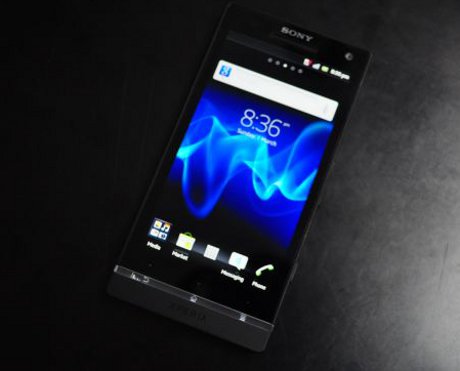 Sony has acquired the full Sony Ericsson. Japanese vendors are now strolling alone in the universe bears the smartphone with its own brand. Smartphone debut waltz with the Sony brand is Sony Xperia S. This is a phone whiz Sony is equipped with various latest technologies. What kind of ability?
Design sector worked well by Sony. As usual, they show an original and distinctive design, in the sense that people would immediately recognize that this phone is made by Sony. Xperia S rectangular strict enough.
The body is rather thick with a curved back for easy grip. And in fact, this phone is fairly steady in the hand-operated. Of particular interest is the presence of a transparent accent at the bottom of the screen.
This transparent part may shine, and there are three symbols on the top menu. But this is not a third symbol that could push buttons to operate the menu. Each menu button located just above the emblem, in the form of three points is quite small. Continue reading "Sony Xperia S Reviews"