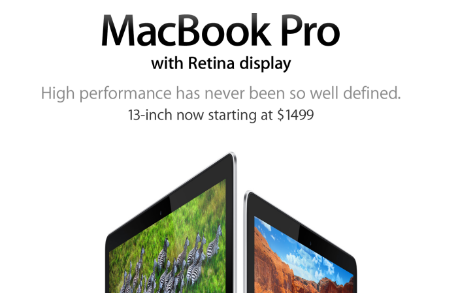 The emergence of Google's Chromebook Pixel allegedly forced Apple to change the product tagline notebooks.
If before Apple put tagline 'The highest-resolution notebook ever. And the second highest 'for notebook MacBook Pro 15-inch and 13 Retina inchnya, now the tagline has been replaced, quoted from Mashable, Wednesday (03/28/2013)
Instead Apple is now using a new tagline to describe their products with phrases that seem 'safe' ie 'High performance has never been so well defined', this phrase can be found on Apple's official website.
Apparently, the reason behind the change is the birth of Google's Chromebook notebook that carries Pixels 12.74 inch screen with a pixel display 2.560×1700, where the defeated resolution Retina-owned 13-inch MacBook Pro.