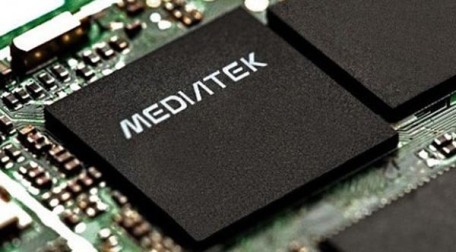 Samsung is no longer the only smartphone manufacturers who rely on technology processor ARM Big.LITLE. Chinese smartphone chipmakers MediaTek ended up taking the same step with the launch of 'brains' quad core adopting ARM architecture big.LITLE.
The difference is, when relying on a pair of Samsung's quad-core processors, each of which carries manifold Cortex-A15 and Cortex-A7, then MediaTek still rely on a pair of dual-core processors, each of which also manifold Cortex-A15 and Cortex-A7.
Like the Exynos 5 Octa, who named the MediaTek MT8135 processor such as Cortex-A15 prepared to handle the heavy load such as when playing games, while the Cortex-A7 is prepared to handle the computational load as light as browsing or listening to music.
In addition to these capabilities, MT8135 also been equipped with a number of other advantages such as PowerVR G6200 graphic processors and Wireless Display technology (WiDi) Miracast. Not immune support WiFi, GPS, Bluetooth, FM radio and of course also present in the MT8135.
Continue reading "Follow Samsung, MediaTek Working on 'Brain' big.LITLE"