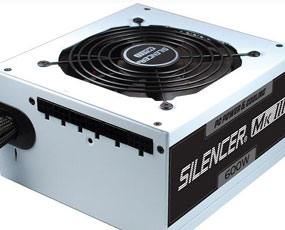 OCZ, one of the computer components industry players, has just refreshed its product line by releasing three new variants for the Power Supply Unit (PSU) which is claimed to be more efficient.
Computers with high specification, it is definitely the power supply requires a strong and stable from a PSU unit. This makes the OCZ updating their product lines.
All three products are incorporated in the PC Power and Cooling family was divided in 3 versions, 400W, 500W, and 600W where everything is already using the 12V rail, Active PFC, as well as the level of efficiency to 85% with 80Plus Bronze standard in modular design.
"PC Power and Cooling always provide performance and reliability of users that require power management solution for their computer," said Steve Lee, Senior Vice President of Power Management, OCZ Technology Group, quoted from techpowerup, Friday (11/11/2011).
The third generation of this PSU has claimed the life of up to 100 thousand hours, because each component is coated with special protective. For most versions of the high price of this product, 600W, priced from USD 90.