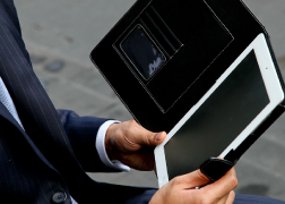 Hope Charlie 'iPad' Sianipar to obtain an acquittal was granted. The judge granted the seller is free to cut 14 prosecutors indicted iPad no manual book it was. "Passing, legitimately prove that the defendant Chrlie M Sianipar not proven guilty," said Chairman of the judges, Yonisman, at the South Jakarta District Court, Jl Ampera, Wednesday (03/14/2012).
According Yonisman, Charlie should be acquitted of all charges and restored his good name. Court costs are also borne by the state. Previously, the Public Prosecutor (Prosecutor) demanded Charlie 'iPad' Sianipar imprisonment for 6 months and a fine of Rp 5 million subsidiary two months in prison.
Prosecutor Charlie judge guilty of a criminal offense to trade in the form of telecommunications device Apple iPad brands that do not fit the technical requirements in article 32 paragraph 1 and article 52 in conjunction with Article 32 paragraph (1) Law No 36 of 1999 on Telecommunications.