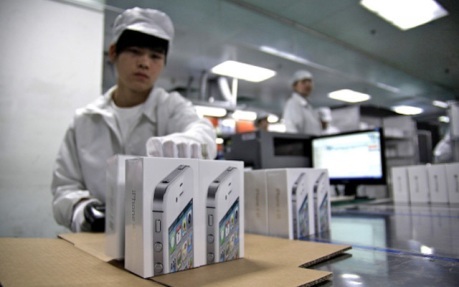 iPhone 5S likely soon enter the production process. This is confirmed by a report which reveals that Foxconn is trying to recruit at least 90 thousand workers to help the production of the iPhone 5S.
Not only to help the production of the iPhone 5S, the magnitude of the required number of workers Foxconn is also associated with the production of the rumored cheap iPhone named iPhone 5C also be produced by a company based in Taiwan that.
iPhone 5S itself disukan will have a faster processor, and 2 GB RAM capacity, the size of 4-inch screen, 13 MP camera with dual LED flash, a fingerprint scanner, and battery life is longer.
Other rumors about the iPhone 5S as quoted from Phone Arena, Tuesday (07/30/2013), is the possibility of the use of polycarbonate plastic material and comes with a choice of attractive colors.