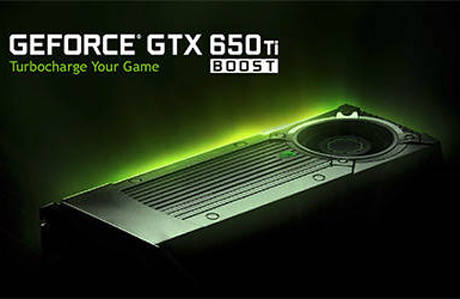 Not long after AMD launched its latest graphics processor, the Radeon HD 7790, to fill in mainstream classes, Nvidia did not remain silent and be ready menggeber rival product via GeForce GTX 650 Ti Boost.
Naming Boost on the back of the mainstream series leads directly diusungnya clock speed, which of course has got a touch of 'turbo' from Nvidia. GTX 650 Ti GPU Boost Boost rumored features.
With these features, the GTX 650 Ti Boost actually has a clock speed of 980 MHz can be dynamically increase the clock speed of 1033 MHz it becomes appropriate. GTX 650 Ti addition Boost has 768 CUDA cores armed, 64 TMU, 24 ROP.
While the sector is supported by the use of GDDR5 memory running on a 192-bit interface that comes with a capacity of 1 GB and 2 GB respectively by Nvidia priced at USD 149 (USD 1.4 million) and USD 169 (USD 1.6 million) . Similarly, as quoted from Techpowerup, Wednesday (27/03/2013).