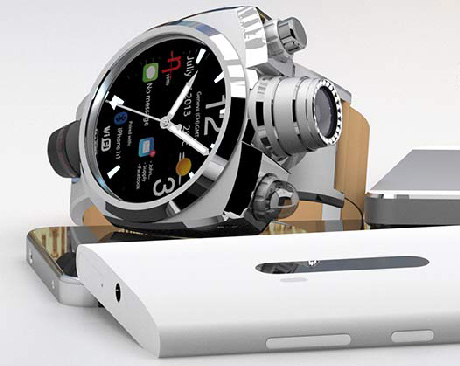 Smart watches equipped with the following specs ciamik. Created by a Swiss company, the device is ready to enliven the market smartwatch that already contains some big names.
Named Hyetis Crossbow, this watch is equipped with WiFi, Bluetooth, NFC, GPS, and display with touch screen technology. Well, from camera sector unsparing, smartwatch is equipped with up to 41 MP resolution camera.
The camera carries Zeiss lens and integrated flash. There is also the noise reduction microphone so users can record audio when recording video.
Hyetis Crossbow is available in a limited ie 500 units and these tools can not be obtained at a low price. Quoted from Geeky-Gadgets, Wednesday (14/08/2013), the device is priced at about $ 1,200 or about USD 12 million.
Pembesutnya, Hyetis say after 500 units of product sold, they hope to create a new smartwatch that can be customized. These watches are designed to be connected with any Android, iOS and Windows Phone 8.