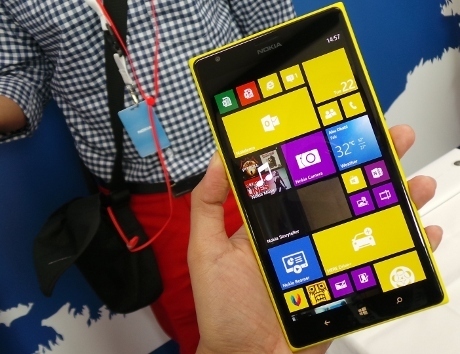 In a few months , Nokia is expected to release a new handset . Martini has a code name Nokia , Windows Phone -based handsets will be the next successor of Lumia series .
Nokia Martini true name had never been heard before from an account that often leaked the latest gadgets @ evleaks . Latest information said the handset will have the official name of the Lumia 930 .
Reported by WMPoweruser , Friday ( 03/14/2014 ) , Nokia Lumia 930 or Martini , is expected to be in the category of high end . This conjecture is based on a history that all Lumia handsets with the number 9 on the front of the phone features the always expensive .
This leak mentions that the handset will have a 4.5 inch screen with a capacity of full HD 1920×1080 pixels and equipped with a 2.2 GHz quad-core processor to ensure performance. 2GB of RAM and 16GB of internal memory will support the performance of this phone .
From the side of the camera , the Nokia will immerse 20 megapixel capability , just like a camera in the previous Nokia handsets champ . Durability powered 2700mAh battery and using Windows Phone OS 8.1 .
Previously , Nokia has a project codenamed Normandy . This is a Nokia mobile phone that carries Android OS . Once officially released , this device carries the name of Nokia