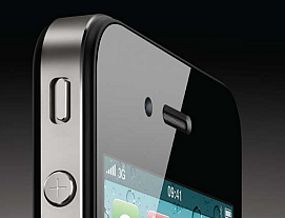 Today, handheld device vendors not only highlighted about how great they make innovations. But also related to how much the concern of the vendor to the environment.
Title of most vendors 'green' was certainly enough to have prestige value. As received by Apple, they successfully defeated two rival in the mobile market, Samsung and Nokia, to seize the throne of most mobile phone manufacturers 'green' version of Interbrand's research institute.
Indeed, who entered the Interbrand valuation radar not only mobile phone manufacturer. But for the affairs of the halo-halo pembesut, all three are ranked top 25.
Quoted from independet, Friday (29/07/2011), Apple is perched at position 13 list. While Nokia and Samsung are ranked 22 and 25.
Interbrand admitted, using a number of variables to make an assessment for this research. Included among them include the results of the assessment has been carried out environmental organizations Greenpeace and the Institute for Public and Environmental Affairs (IPE).
The perception of users is also not behind a basic consideration, and simply accounts for significant figures. Such as Nokia, which is consistently ranked the top perch on a number of research because of having good environmental policies, but from the perception of users is considered still less than other vendors.
For business mobile devices, the report was initiated by The GOOG Guide bring the name of C6 as the 'greenest'. Then followed Samsung and Sony Ericsson Blue Earth Hasel GreenHeart in second and third.