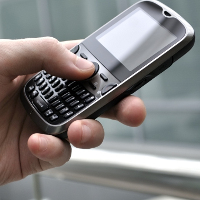 Alibaba announced plans to launch the operating system (OS) mobile. Largest e-commerce site in China wants to compete with Google and Apple in the smartphone software market share.
Not just make the OS, as reported by AFP and quoted on Tuesday (07/26/2011), Alibaba will also release its first smartphone. The launch of the OS and smartphone Alibaba scheduled to take place next week in Beijing.
A spokesman for Alibaba, said Florence Shih, the smartphone will be priced at 2000-3000 yuan (approximately USD 2.6 million – USD 3.9 million). In it implanted a number of cloud-based applications and software pre-installed maps and instant messaging. This smartphone will be manufactured by the Beijing Telecommunications Equipment Tianyu with a chip from Nvidia.
Data released by research firm Analysys International in Beijing, showed smartphone sales in China grew to 19.91 million units in the first quarter of 2011. This figure increased 4.8 percent from the previous quarter. Obviously this is a lucrative market that interest Alibaba jump in it.
But many analysts in China doubt the ability of the newcomers, including Alibaba. According to them, it would be difficult for new competitors entering the land that has mastered the big names like Google Android, IOS Apple and Nokia's Symbian platform.
"It will be very challenging for a smaller OS to expand in a market that has been very stable now," said Li Muzhi, an analyst at Mizuho Securities.
According to him, if Alibaba wants to be successful, they must make its OS as an open platform and has some features that are not only beneficial to users but also profitable manufacturing.