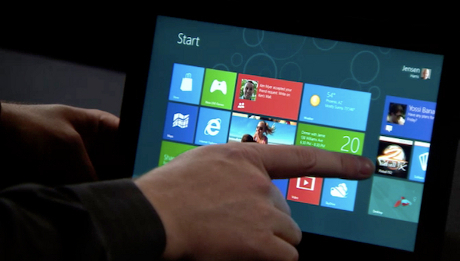 This year, the tablet computer Windows 8 is planned to be present by holding a few large manufacturers. Intel, as one of his supporters would like to divulge what the Microsoft tablet idea.
Intel said tablet Windows 8 will use a dual core Atom chip Z2760 Clover Trail. The chips have a feature called 'burst mode' to add power when needed. Clover Trail processor technology also can act like hypertreading up to quad-core chip in a certain time.
Intel reveals tablet Windows 8 will also have a battery life up to 9 hours. It also has 4G connectivity, NFC technology (Near Field Communication) and weighs only about 680 grams.
Not yet clear exactly when Windows 8 tablets were introduced, reportedly by the end of 2012. Tablet Windows 8 will likely be a significant rival to the iPad and a row of Android-based tablet.
Moreover, major manufacturers such as Dell, Hewlett Packard Lenovo expressed readiness to make a tablet with the OS than Microsoft's. Similarly, as reported by TechRadar and quoted on Sunday (7/15/2012).