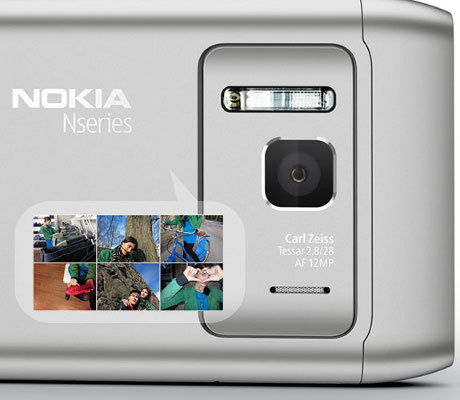 Nokia has completed the acquisition of a company engaged in the field of imaging, Scalado. With the annexation of the Nokia hopes to do something bigger in camera phone technology.
Finnish company admitted that it had to have a 'title' as a leader in technology. The Nokia site tells the story of their journey that began from the first camera phone, the Nokia 7650 in 2002, then 12 MP camera phone with autofocus on the N8 first and followed by PureView technology.
"We're at a point where everything could change radically. It is our ambition that the phone can capture the emotion and memory than the filter that can be done today," wrote Nokia.
Although Scalado has purchased Nokia but quoted from Slashgear, Tuesday (07/24/2012), that the company will still supply the software for RIM. Supply is reportedly associated with a system image on a BlackBerry 10.
Not sure what to do with mobile phone Nokia completion pengakusisian this post. But the VP management software, Samuli Hanninen menyugestikan of contextual data that would enrich the picture.
"Such data can provide information about who, what, where and when, in every photo taken," he said. Another suggestion given was its ability to 'capture' re a moment.
Later Scalado team will establish new headquarters in Lund, Sweden, adjacent to the team behind the technology PureView. The team, based in Lund will focus on software to complete hardware made Nokia. For this pengakuisisan, do not say how much the mobile phone manufacturers that rains that had tasted the glory.