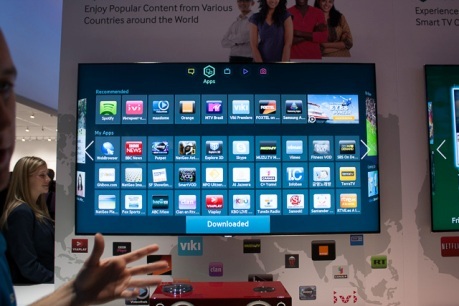 Tizen was impressed discriminated against, but in fact the operating system is a collaboration between Samsung and Intel are still being developed. Besides going to be an alternative to the Android platform for smartphones, Samsung reportedly will also rely on Tizen to arm besutannya smart TV. Revealed Boo-Keun Yoon, officials who also served as co-CEO of Samsung Smart TV is claimed presence-based Tizen next year.
"Tizen will be used on multiple smartphones as well as on TV and other home appliances," said Keun-Yoon, as quoted from Cnet, on Friday (13/09/2013).
However a spokesman for Samsung also said that the decision will still be determined by market conditions later.
Samsung's Tizen itself developed with Intel. Based on Linux, the Linux Foundation's Tizen promoted as an alternative to the Android platform. Tizen itself is a development of the MeeGo platform first developed by Nokia together with Intel and LiMo.