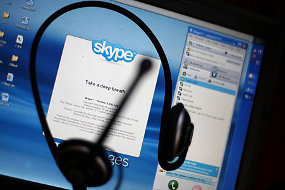 Skype has just acquired a new company from New York named GroupMe. This step is considered to have directly demonstrated the intention of the VoIP service providers to strengthen its services in the mobile realm.
GroupMe is the maker of an application that allows users to send SMS and make conference calls with friends or colleagues. The company is fairly new still standing is facing strong competition from giant companies like Apple, Google and Facebook.
As quoted from the Wall Street Journal on Monday (8/22/2011), the trio released a new messaging service for smartphones, including group messaging. A source who knows the details of the acquisition is negotiable GroupMe mention Skype for USD 80 million.
"We think the space for the mobile group messaging is very important. It can break down barriers to global communication," said Chief Executive Tony Bates Skype.