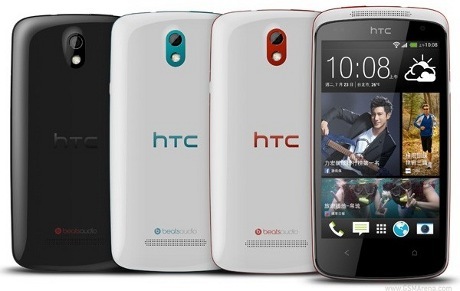 HTC announced a new Android smartphone, Desire 500. This phone is designed for middle-class market, he relied on a quad core processor. HTC Desire has a kitchen runway 500 quad core 1.2 GHz processor Snapdragon 200 and 1GB of RAM. Then 4GB of internal memory with a microSD slot to add capacity.
The 8 megapixel camera and 1.6 megapixel front camera is a mainstay for taking photos and videos. Quoted from Unwired View, Wednesday (07/24/2013), the battery capacity of 1,800 mAh.
This handset using the Android operating system combined with Jelly Bean user interface HTC Sense 5. There is a feature to add kegaharan Beats Audio sound music.
This handset was first released in Taiwan for USD 400 or in the range of USD 4 million. And probably would soon be visited other areas.