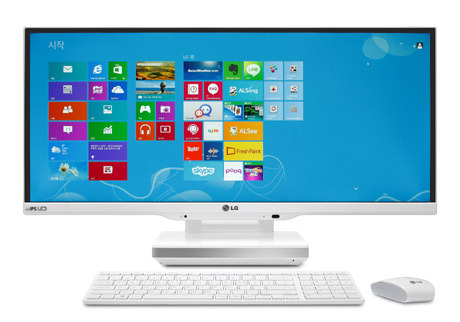 LG long as it's better known as a manufacturer of home appliance. Even so, it does not mean that the South Korean vendors plunge less interest in computer segment.
In fact, LG is ready to introduce the LG All-In-One PC 29 Inch mainstay in the event the IFA 2013 in Berlin, Germany. The key features products that were born in the V960 series is located on the 29 inch screen that has a 21:9 ratio.
The ratio of the landscape display, perform proportional films have claimed. Besides introducing the All-In-One PC's, LG also revealed monitor product line with a ratio of 21:9 for other landscape display.
"Since LG introduced the world's first monitor with a 21:9 screen ratio spans nearly a year ago, the market showed a very large increase in interest in this category will," said Hyoung-Sei Park, head of the IT division at LG Electronics. Continue reading "LG All-In-One PC 29 Inch Review"