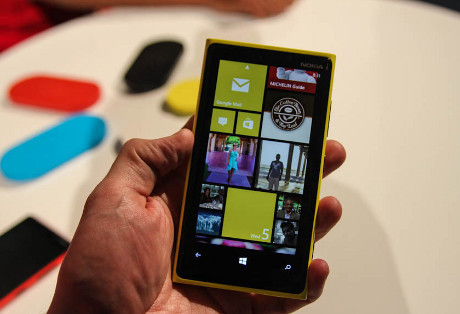 Carriers AT & T in the United States has to make sure the phone will start selling Windows Phone 8 champ Nokia, Lumia 920, on 9 November 2012. Then what about Indonesia?
According to Martin Chirotarrab, President Director of Nokia Indonesia, today it still has no definite date about the launch Lumia 920 and 820 in the country. Including the matter of the sale price.
"Of course it worth waiting for the world's most innovative smartphone Nokia Lumia 920/820. Wait updates from us soon!" he said.
As is known, in the United States, AT & T sells Lumia 920 with two pricing options. USD 99 for a two-year package and $ 449.99, or approximately USD 4.3 million without a contract.
While Lumia 820 'priced' aka just USD 50 to USD 500 thousand. Equally, there is a two-year service contract in tow.
For Windows Phone 8 phones HTC hero, HTC 8X, also priced the same as Lumia 920 is USD 99.99 with a two-year contract for the 8GB version and $ 199.99 for the 16 GB model.